Tea Bag Index symposium
2023 (online)
27 March 8:30-12:00 CET
For registration, click here
Program
8:30 Welcome
8:45 Keynote by: François-Xavier Joly (University of Stirling)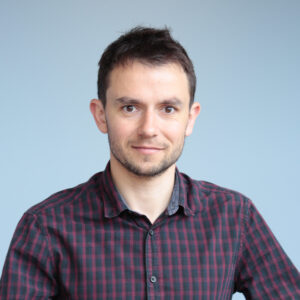 Elucidating the drivers and mechanisms of plant litter decomposition
Despite hundreds of studies on litter decomposition published annually, our understanding of this critical ecosystem process remains debated. In this talk, I argue that this may be due to our reliance on 'easy' methods to study a complex process. With a focus on two studies, I will show how the relative importance of decomposition drivers depends on the choice of decomposing material, and explore the role of soil animals on decomposition beyond their contribution to litter mass loss in litterbags
9:30 Break
9:45 Group picture
9:46 Flashtalks see abstracts
Sarah Schwieger, Effects of warming on plant litter decomposition
Adriano Sofo, Tea Bag Index and C/N ratio in a Mediterranean olive orchard with and without the application of a commercial biofertilizer
Elsa Medhane, Influence of Secondary Succession and Drought on Litter Decomposition Rates using TBI
Najam e Sahar, tba
Marcus Schiedung, tba
Kristina ivashchenko, An approach to extend the soil monitoring network by tea bag initiative: a case study of six vegetation zones in European Russia
Rosa Boone: Using TBI for soil functionality analysis in grasslands under varying management
10:30 Pannel discussion: The power and weaknesses of standardization in mass loss decomposition studies.
Moderator: Naomi Wells
Panel members: François-Xavier Joly, Tiaki Mori, Franz Bender, Judith Sarneel
Litterbags or other items on which mass loss is measured are an accepted approach to study decomposition. Mass loss studies have caveats like any method, which should not be overlooked. Four panel members with different backgrounds discuss their (contrasting) perspective on this frequently used approach. We will also open the floor to your questions!
11:15: Closing remarks
11:15-12:00 Mingle, networking, discussions and questions to speakers in breakout rooms
Timeline
Registration and abstract submission open: 20 February
Abstract submission closes: 14 March
Registration closes: 20 March
Event: 27 March 8:30-12.00 CET
Contribute
Abstract guidelines: 150 words.
Flash talk guidelines: 3 minutes, 3 slides.
Please send us an email if you would like to contribute in one or another way!
Summaries of previous meetings can be found by clicking on the pictures below: