Citizen scientists
Do you want to bury tea bags?
We use tea bags as a scientific tool to measure decay rates of plant material. By measuring the weight loss of tea bags over time, you get information about the decay rates of plant material at the location where you buried tea. You can read more about the why and how under 'About'.
The method is so simple that everybody can join.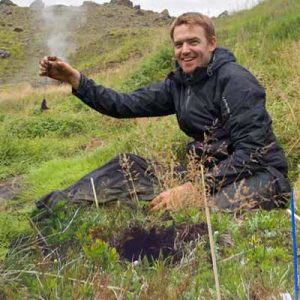 In short: You take the tea bags, weigh them, bury them and retrieve them after 3 months. All the details on the method and the ways to obtain tea can be found under 'method'.
After you finished your experiment, you can submit your data online. Your Tea bag index will then be shown on the map where you can compare your results to others.
Together we thus create a global soil map of decomposition. You can read the stories of other participants to see who already contributed.
So, there is nothing that can stop you to become a tea researcher too!
Just send an email to email hidden; JavaScript is required, welcome to the team.