Schools
The Tea Bag Inde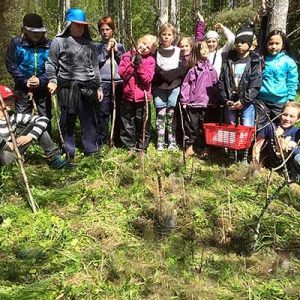 x and Teatime4science projects provides great opportunities for schools to participate in real science. We developed several lesson plans, by which you can discover the mysterious world of soils. The lesson plans are developed for children aged 8-15, but contain suggestions for other age classes. In those lesson plans you find detailed instructions about the experiment, and they contain clear links to current themes in society such as climate change and waste management. They can be found under publications, and are free to use.
Although we stopped to actively invite schools to join, we still encourage educators to do a small tea bag experiment with their pupils. Instructions can be found on this website under method, and for other questions, do not hesitate to email us.
Data can still be submitted to our portal, where they are stored safe and secure for future use.